Furniture is an essential part of every household. For this reason, knowing the best furniture brands in India is essential so you can buy good quality, long-lasting furniture for your abode. Additionally, the type of furniture you need depends on a variety of factors.
Considering how many things there are to consider and that there are numerous furniture brands across India, it can be difficult to pick the right pieces for your home. To help you get the best furniture for your home, we have compiled a list of the ten best brands along with a buying guide so you can make the right purchase to suit your needs. If you are looking to jazz up your home, check out decor ideas from our blog containing tips and tricks for maximalist decor ideas!
Top 10 Best Furniture Brands In India
Below is a brief list of the top 10 best furniture brands in India.
| | |
| --- | --- |
| Sr. No. | Brand Name |
| 1. | Pepperfry |
| 2. | Solimo |
| 3. | AmazonBasics |
| 4. | Stone & Beam |
| 5. | Townsville |
| 6. | SKAFA |
| 7. | HomeTown |
| 8. | The Cozy Couch |
| 9. | Nestroots |
| 10. | Balaji Furniture |
For an indepth review of each brand, continue reading below so you can decide where you prefer to buy your furniture from.
1. Pepperfry
Started by visionary young men, Pepperfry is now one of the best Indian furniture brands. The company offers an online platform for users to find great quality furniture all in one place based on their needs. Pepperfry's furniture is affordable yet high quality. There are multiple types and materials for you to choose from. It is a truly versatile option.
✔️Pros
Great finish
Versatile options
Affordable
Great designs
❌Cons
Might face issues with installation
2. Solimo
Solimo is a customer-favorite brand. They manufacture products of all sorts, especially furniture. The products are of excellent quality, sturdy, and affordable. Solimo is an accessible brand that prides itself on high-grade products. There are multiple types of furniture you can purchase, from desks to bean bags Solimo has it all!
✔️Pros
Pocket-friendly
Sleek designs
Good quality material
Assembly service provided by brand
❌Cons
Not enough options to pick from
3. AmazonBasics
AmazonBasics was launched in 2009 as a means to provide users an online platform. It offers all kinds of products, including excellent quality furniture. From multiple shelved cupboards, to chairs, to beds, the brand has a variety of furniture types to choose from. AmazonBasics is one of the best furniture brands in India thanks to their affordability and excellent quality products that are accessible to all customers looking for great pieces to add to their home.
✔️Pros
Sturdy furniture
Affordable
Many types of furniture available
4. Stone & Beam
If you are looking for furniture that looks luxurious and fits almost every aesthetic, Stone & Beam is the brand for you. The brand has a variety of beautiful and sturdy furniture that can fit into every kind of decor style. You can choose whichever piece fits your fantasy and can most definitely jazz up your home!
✔️Pros
Long lasting
Great quality material
Variety of types and colours
Stylish
5. Townsville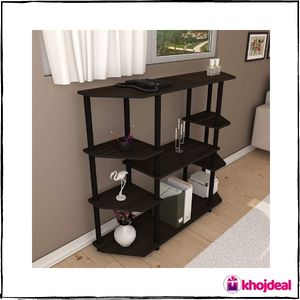 Many people are currently working from home or even have jobs that are permanently remote. For this reason many people are investing in office-like furniture, such as sturdy desks and chairs where they can comfortably sit and work. Townsville offers many office furniture decor, including tables, shelves, desks among others.
✔️Pros
Affordable
Sturdy
3 Year Warranty
Good quality material used
6. SKAFA
Having useful yet aesthetically pleasing pieces of furniture that complete your home are necessary. Wall mounts, chairs and tables are a necessity when one is setting up various rooms. Whether you require shelves to mount plants and show-pieces, or a multi-tier shelf to keep books, a wall mounted shelf to keep your various computer parts or a cool stool to complete your living room decor, SKAFA is the brand for you.
✔️Pros
Affordable
Beautiful, sturdy furniture
Quick assembly of various types
❌Cons
Only replacement available, no returns
7. HomeTown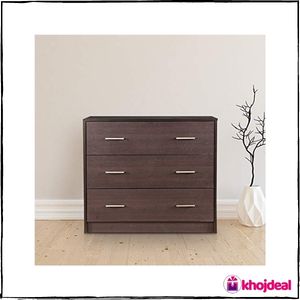 Beautiful, unique and useful pieces of furniture are the best addition to any household. HomeTown offers it's users exactly such furniture! The pieces are made from high quality material, that can withstand weight and the test of time. Cupboards, computer table, sofas, couches, dining tables are some of the furniture users can choose from. There are versatile, sleek designs which can help you decorate your home however you please.
✔️Pros
Versatile designs
Sturdy and beautiful pieces
Long lasting
8. The Cozy Couch
As the name suggests, Cozy Couch offers a variety of comfortable, superbly designed couches for users to add to their collection. Whether you want singular seating couches or big sofa sets, this brand is an excellent pick. They specialize in sofas so you can expect high quality, excellently made furniture which will fit into your home well.
✔️Pros
Variety of colour, make and size available.
Unique pieces
Excellent customer service
9. Nestroots
Who doesn't love beautiful stools and ottomans that add an extra touch of pizzazz to their homes. Nestroots will help you with just that! You can pick up some elegant or funky designs to match your decor or add a touch of uniqueness to your home. The added benefit of the pieces being long-lasting is what makes the this furniture brand the best in India.
✔️Pros
Fashionable furniture
Excellent quality
Sturdy
Can bear heavy load
10. Balaji Furniture
Balaji boasts an assortment of furniture for various uses. There are many colours, types and sizes to choose from, which means you can decorate your home however you like with their pieces.
✔️Pros
High quality
Sleek designs
Apt customer service
---
How To Pick From The Best Furniture Brands In India
Whenever one is purchasing anything, it is a good idea to do ample research. This is especially true for furniture and gadgets that you will be using over long periods of time and likely cost a decent amount. In order to pick the right furniture for yourself, it is necessary you know the basic features that you must keep in mind before you purchase. To help you with the same, you can find a buying guide below. Here are things to keep in mind when choosing from the best furniture brands in India:
Style – Furniture is a part of your home decor. How it looks is a necessary factor to consider when buying a piece. Remember to keep the aesthetic you having in mind for your home before you buy furniture.
Sturdy – Generally furniture carries weight. Whether it is cupboards, tables, sofas, chairs or something else, furniture must be able to hold the weight placed on it.
Warranty – Warranty is an essential for most purchases. Companies that offer a decent warranty and customer service are reliable and ensure that the pieces you buy last for a long time.
Material – The kind of material that fits you best is a personal choice. Remember to check the make of the piece you have in mind so you get the material that you are most comfortable with.
Affordability – Keep your budget in mind when searching for the right furniture for yourself.
Size and Height – Measure the place you wish to keep your furniture before you buy. Also, check the dimensions of the furniture you are buying so it fits well into the area and you face no issues when installing.
---
Frequently Asked Questions (FAQs)
Which company is best for furniture in India?
There are many brands in India that offer excellent quality of furniture in India. Some of the best furniture brands in India include HomeTown, AmazonBasics and Stone & Beam. To know more about the top 10 brands, read the blog above so you can find great furniture for your home!
Which brand is best for sofa set in India?
The cozy couch is one of the best furniture brands in India for great sofa sets with multitude of designs and sizes. If you would like to check different brands for sofas and sofa sets, read the blog above for in-depth information on the top 10 furniture brands.
---
Conclusion – Top 10 Best Furniture Brands In India
Having great pieces of furniture in your home is essential. Long-lasting, excellent quality furniture is what one needs to have a great purchasing experience. You can choose whichever aesthetic, size, style etc that you like and have a great shopping experience once you are well informed. The blog above explores top 10 best furniture brands in India along with offering a buying guide for customers to find the right pieces for their households, so they have a satisfying shopping experience!